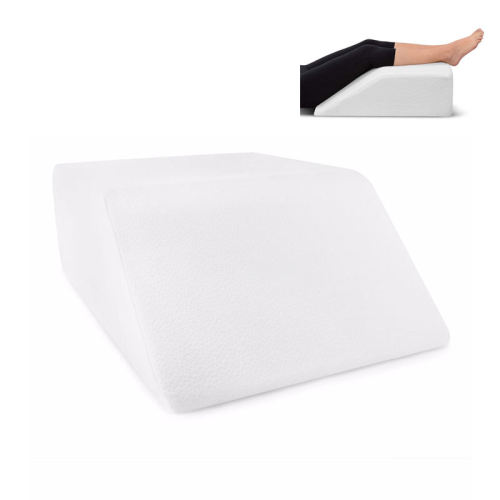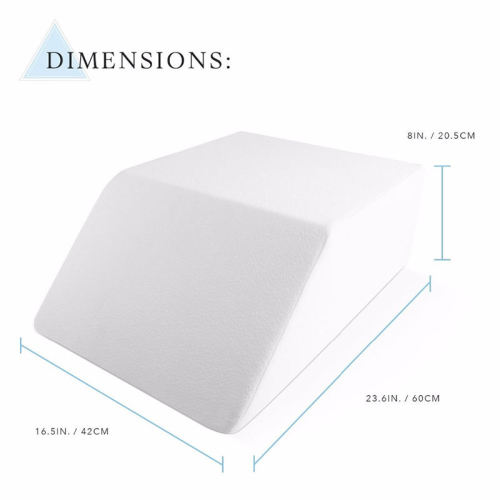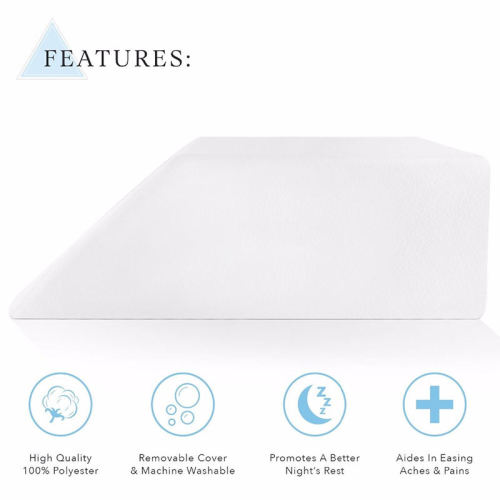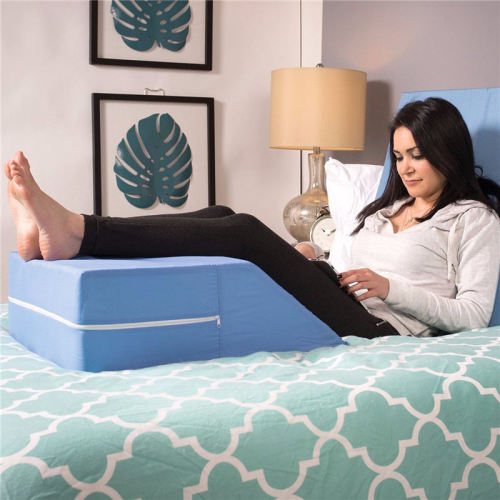 Custom Design Cushions | Home Decor Bed Wedge | Plush Leg Rest Travel Pillow | Memory Foam | Car | Massage | Wholesale
Description
Newest Leg Pillow, 15% discount, only for this week! Click here!
Produce name: Leg Support Pillow
Product Size: 57.5x18.5x38.5cm
Material: normal foam, 100% polyester cover
Color: white, blue
Packing: polybag
Ctn box(cm)/Qty: 97*39*56m/6pcs
N.W./G.W: 7/8kgs
Based on (PCS): 1500pcs
20'/40 container: 792/1640pcs
40HQ": 1924pcs
Delivery time: 30days after receiving the deposit
The Restorology Elevating Leg Rest Pillow is designed at the perfect height to relieve discomfort from leg and back pain, restless leg syndrome, varicose veins, and phlebitis. It is the ideal height for sleeping comfortably while recovering from surgery without having to readjust. The dense luxury foam will not flatten and is designed to keep its shape over time. Providing comfort and relief for years to come!

This pillow is covered in a lush microfiber non-slip cover that will allow you to rest easy for extended periods of time. An extra-wide platform allows for both legs to rest comfortably for healing, sleeping, and relaxation. This pillow reduces swelling by improving circulation and lymphatic flow. Designed to fit all heights, shapes, and sizes! The removable microfiber non-slip cover is machine washable for easy care. Stays pristine without expensive cleaning bills!
New! This wedge pillow is made of furniture-graded base foam with a memory foam layer on top for maximum comfort and durability. Its unique profile allows your legs to elevate to a higher position, which helps improve circulation and ease back pain. It comes with a high quality, machine-washable cover for easy cleaning. What you get is a high-end product for much less than what you have to pay at specialty stores.

Hangzhou Jiuze Technology Co.,Ltd.
Eldar Industrial Co.,Ltd (HongKong )
Add: Room 502, Building 7, Maijiahui, NO.768 North of Jingchang Road,
Yuhang Dist, Hangzhou,China,310023
Lily Sales Manager
Tel:+86-133 4616 7361
Fax:+86-571-2890 2336
Mb:+86-15700063402
Skype: s3-jiuze

TM: cn1510825387