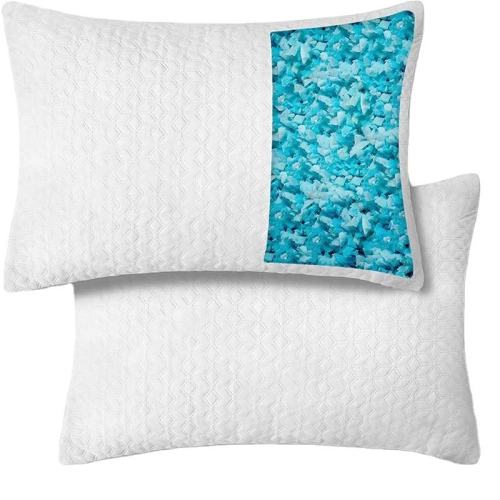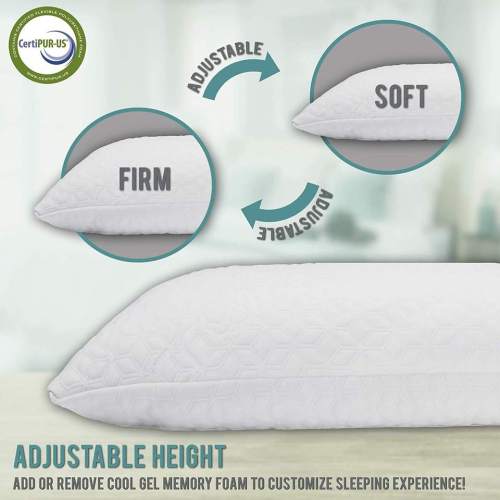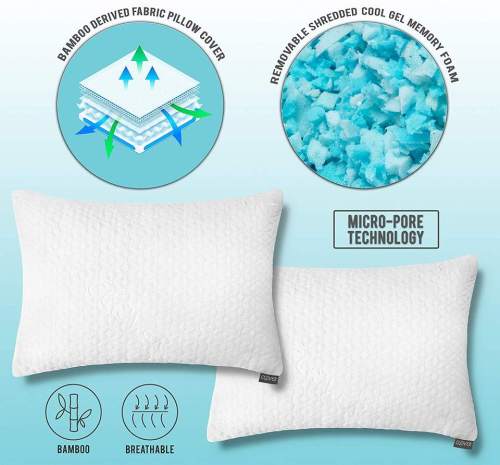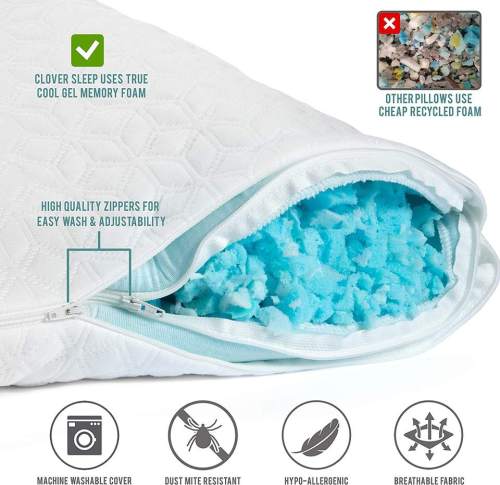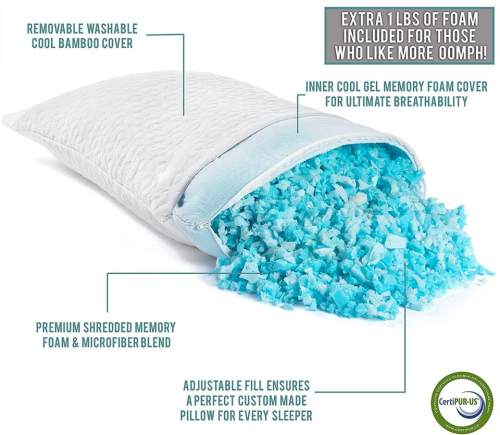 Shredded Memory Foam Pillows | Sleeping - Bamboo Cooling Firm Cool Bed Pillow | Side Stomach Sleeper Neck Shoulder
Item specifics
Style

Modern European Designed
Holiday

Father's Day
Holiday

Chinese New Year
Holiday

Christmas
Holiday

Thanksgiving
Holiday

New Baby
Holiday

New Year's
Holiday

Valentine's Day
Holiday

Mother's Day
Season

All-Season
Room Space

Bedroom
Room Space

Kids Room
Description
Cool Gel Shredded Memory Foam
With our premium cool gel shredded memory foam, you know you are not getting any cheap recycled foam. Stay cool, while the pillow
forms to your body!
We realize that not all sleepers are the same, and one size DOES NOT fit all. This is why with our adjustable pillows, you can
choose between normal, firm, soft, and anything in between!
We went above and beyond to make sure customers are comfortable with dual layer covers, including an outer bamboo cover and an
inner gel infused cover for comfort and breathability!
With our micro-pore technology, you can make sure you are getting the quality sleep you deserve. The bamboo derived pillow cover
can easily be washed and the removable cool gel foam can always be adjusted!
Breathable bamboo is super important in getting a good night's sleep. Maintaining a cool temperature will surely help you stay
comfortable throughout the entire night!
For Side, Stomach, & Back Sleepers
Attention all sleepers! We got your back, pun intended! Our adjustable memory foam pillows allow the best head and neck support
for side, stomach, and back sleepers alike!